Plan je reis
laatste zoekopdrachten
van

naar

terugvlucht van

naar

Vertrekdatum


Retourdatum



US Airways

Over US Airways
Frequent Flyer Programma: Dividend Miles
Grote maatschappij
Met een vloot van meer dan 350 vliegtuigen en ruim 240 bestemming is US Airways een zeer grote Amerikaanse luchtvaartmaatschappij te noemen.
Uitgebreid netwerk
US Airways, voert samen met dochtermaatschappijen US Airways Shuttle en US Airways Express meer dan 3000 dagelijkse vluchten uit. US Airways vliegt op zeer veel binnenlandse bestemmingen en daarnaast doet de maatschappij dagelijks veel Mexicaanse, Caribische, Centraal- en Zuid Amerikaanse en Europese steden aan. Charlotte, Philadelphia en Phoenix zijn de thuisbases van de maatschappij. US Airways vliegt direct vanaf Brussel en Amsterdam naar Philadelphia.
Star Alliance
De moderne vloot bestaat uit een combinatie van Boeing en Airbus vliegtuigen. US Airways is lid van de Star Alliance, een wereldwijd netwerk van samenwerkende luchtvaartmaatschappijen.
Economy Class
In de prettig ontworpen lederen stoelen van de Economy Class van US Airways, die onder andere verstelbare hoofd- en voetensteunen en veel ruimte bieden, zult u zich ook op lange reizen op uw gemak voelen. Op vluchten die uitgevoerd worden door een Airbus A330, Boeing 767 of Boeing 757, beschikt elke passagier over een eigen videoscherm. In andere vliegtuigen zullen televisiemonitoren in de cabine hangen. Tijdens uw vlucht zult u genieten van een heerlijke maaltijd en een drankje.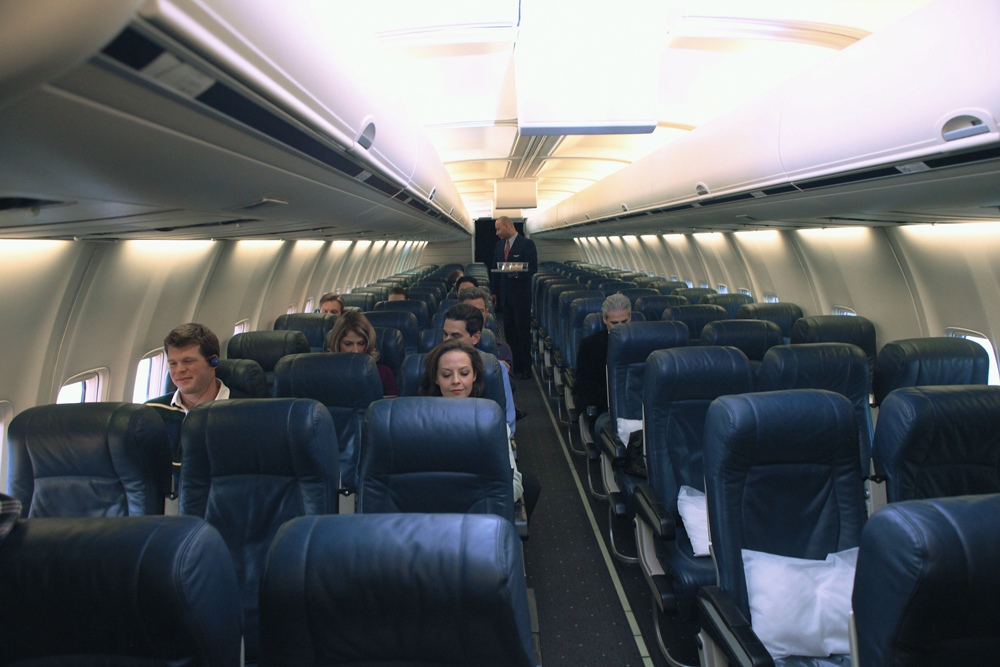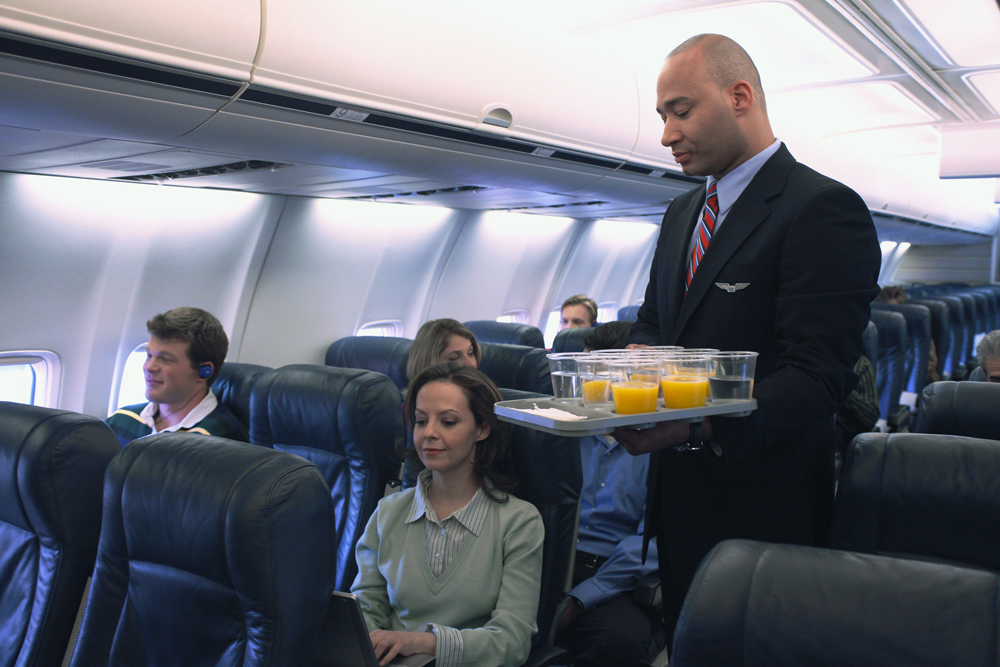 Envoy Class
De Envoy Class is de Business Class van US Airways en zal garant staan voor een aangename reis. Als Envoy Class passagier biedt US Airways u op de luchthaven voorrang bij het inchecken, instappen en de bagageafhandeling. Tevens heeft u toegang tot de lounges, waar u heerlijk kunt dineren of zichzelf kunt opfrissen. De stoelen beschikken over veel ruimte en privacy. De slaapstand zal zorgen voor een heerlijke nachtrust, zodat u uitgerust op uw bestemming aankomt. Bovendien ontvangt u een toilettasje met inhoud om uzelf op te frissen. Elke stoel beschikt over een persoonlijk videoscherm, waarop u de nieuwste films, tv-series en spelletjes kunt bekijken. U zult in de Envoy Class genieten van een heerlijk drie gangen menu met de beste wijnen. Dit alles komt met de vriendelijke service van het professionele personeel van US Airways.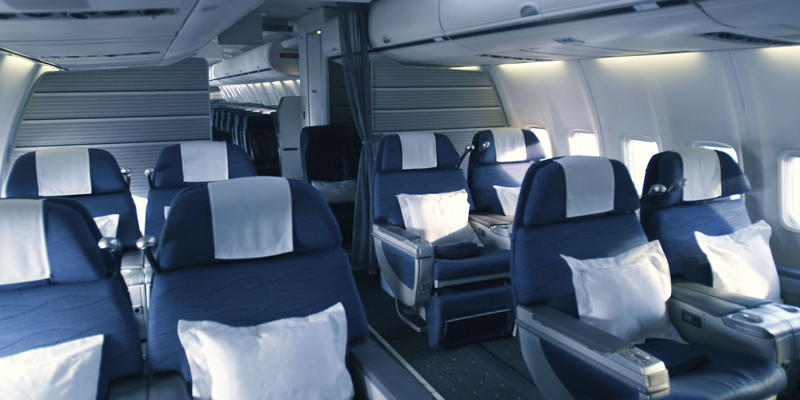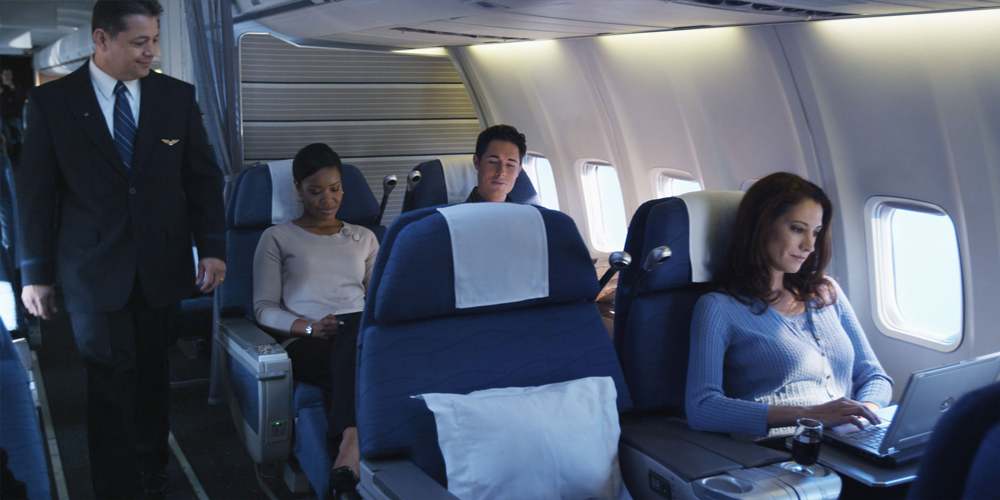 on time performance
US Airways
| | | | |
| --- | --- | --- | --- |
| stiptheid | 81% | | |
| laat (15 min.) | 8% | | |
| laat (30 min.) | 3% | | |
| laat (45 min.) | 7% | | |
| geannuleerd | 1% | | |
| omgeleid | 0% | | |
Deze grafiek is gebaseerd op de monitoring van 361257 vluchten.

81% van de vluchten van US Airways vertrekt op tijd. US Airways scored hiermee bovengemiddeld. Het gemiddelde van de laatste maand was 70%.
Op basis van onafhankelijk onderzoek naar 800 verschillende onderdelen op product en serviceniveau zijn alle luchtvaartmaatschappijen ingedeeld volgens het sterrensysteem. Hoe meer sterren een airline heeft, hoe beter het product en dienstverlening. Op dit moment zijn er 9 vijfsterren-airlines, te weten Qatar Airways, Singapore Airlines, Cathay Pacific Airways, Asiana Airlines, Hainan Airlines, ANA All Nippon Airways, Garuda Indonesia, EVA Air en Etihad Airways.