Plan je reis
laatste zoekopdrachten
van

naar

terugvlucht van

naar

Vertrekdatum


Retourdatum



American Airlines

Over American Airlines
Frequent Flyer Programma: AAdvantage
Luchtvaartpionier
American Airlines is één van de grootste Amerikaanse luchtvaartmaatschappijen. Met een vloot van meer dan 600 zilverkleurige vliegtuigen, vervoert American jaarlijks meer dan 85.000 passagiers naar zo'n 260 bestemmingen in vier continenten. De maatschappij wordt gezien als een heuse luchtvaartpionier, met een geschiedenis die teruggaat naar 1930.
Uitgebreid Netwerk
Vanaf thuisbasis Dallas/Ft.Worth vliegt American een uitgebreid netwerk. Tevens vormen de luchthavens van Miami, New York Kennedy en Chicago O'Hare zogenaamde 'hubs' (knooppunten) in het netwerk van de maatschappij. Vanuit deze en andere steden vliegt American naar bestemmingen in Noord Amerika, Zuid Amerika, de Caraïben, Azië en Europa. De luchtvaartmaatschappij is een grote speler op vluchten naar Latijns Amerika. American Airlines vliegt niet naar Nederland, maar vliegt wel op Brussel. Vanwege de sterke banden met British Airways en het Spaanse Iberia via de oneworld alliantie, is overstappen in Londen of Madrid een goede optie voor reizigers vanuit Nederland.
Comfort
American Airlines beschikt over een grote en moderne vloot van voornamelijk vliegtuigen van fabrikant Boeing. De vliegtuigen bieden veel comfort voor de reiziger. In de grote toestellen van American heeft elke passagier de beschikking over een eigen televisiescherm. De service aan boord is van goede kwaliteit.

One World

American Airlines is een van de medeoprichters van de luchtvaartalliantie Oneworld, een wereldwijd netwerk van samenwerkende luchtvaartmaatschappijen waar onder andere ook British Airways, Qantas en Japan Airlines deel van uitmaken. Het samenwerkingsverband biedt de reiziger veel gemak bij bijvoorbeeld doorverbindingen. Voor Nederlandse en Belgische reizigers betekent dit bijvoorbeeld dat u met British Airways naar London vliegt, waar u vervolgens overstapt op een American Airlines vlucht naar New York.
First Class
Treed binnen in een paradijs van rust boven de wolken, een plaats waar u kunt genieten van nooit geziene privacy, discrete en behulpzame service en voldoende ruimte om te werken, te ontspannen of te slapen. De First Class van American Airlines is luxe zoals u die nog nooit heeft gezien. Uw stoel is veel meer dan gewoon een plaats om te zitten. Een aansluitpunt voor uw laptop en een satelliettelefoon zijn binnen handbereik, waardoor u in contact kunt blijven met de drukke wereld onder u. Als u wilt ontspannen, zorgt uw persoonlijk groot videoscherm met een uitgebreide selectie aan entertainmentmogelijkheden ervoor dat u over de beste stoel aan boord beschikt. U geniet van het entertainmentaanbod met een Bose hoofdtelefoon. En wanneer het tijd is om te slapen, verandert uw stoel in een volledig plat bed van 2 meter, inclusief zacht katoenen dekbed. American Airlines biedt u een zeer ruime selectie van de beste maaltijden en wijnen. Een toilettasje met luxeartikelen zorgt dat u fris aankomt op de plaats van bestemming.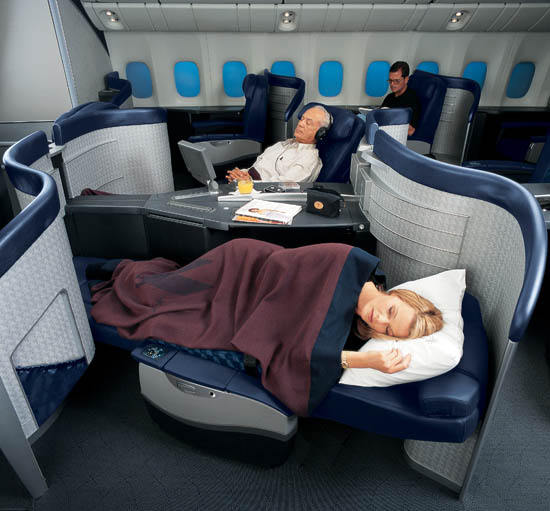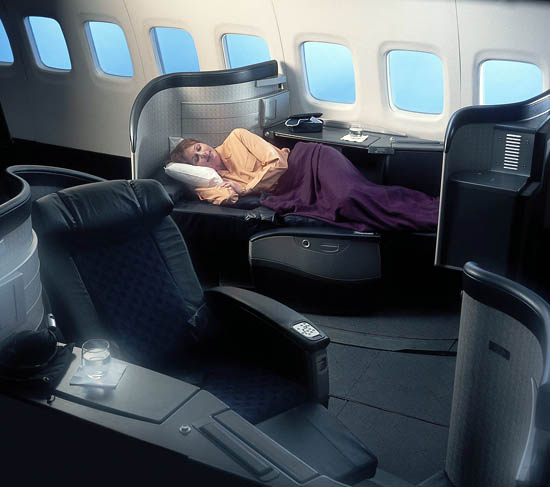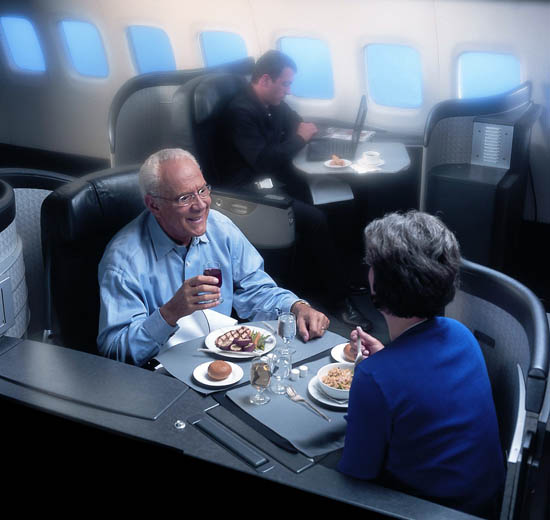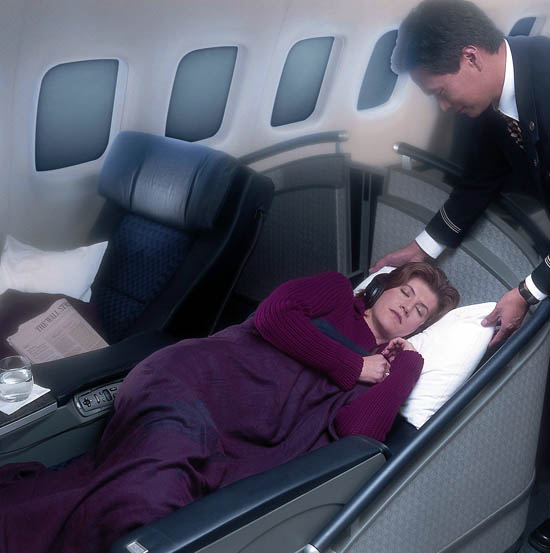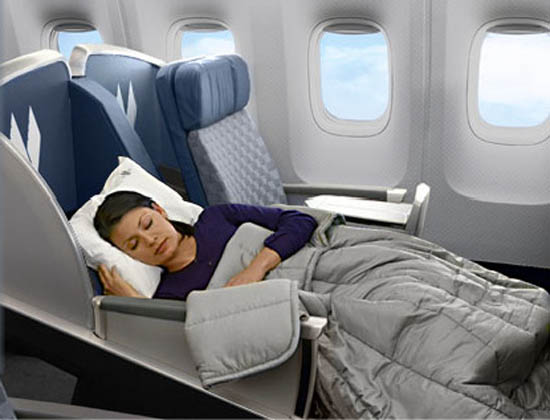 Business Class
Neem plaats in uw Business Class-stoel en overschouw een gepersonaliseerde ruimte met veel plaats, de nodige privacy en de nodige accessoires om te werken, te ontspannen of uit te rusten. In de ruime 767 en 777 Business Class-omgeving van American Airlines kiest u zelf hoe u uw tijd aan boord het best doorbrengt. American biedt u alles wat u nodig heeft om efficiënt en ongestoord te werken, om in alle comfort te relaxen en te slapen, en om u te laten entertainen. Bekijk een film, ga helemaal op in een uitdagende videogame of volg het wereldnieuws op te voet. U ontvangt een Bose hoofdtelefoon om van alle mogelijkheden te kunnen genieten. American biedt u de ruimte, de mogelijkheden en de nodige uitrusting om uw persoonlijke ruimte helemaal aan te passen aan uw wensen. Tijdens uw vlucht kunt u in alle vrijheid doen wat u echt wil - of moet - doen. In de American Airlines Business Class bepaalt u helemaal zelf hoe de tijd voorbij vliegt.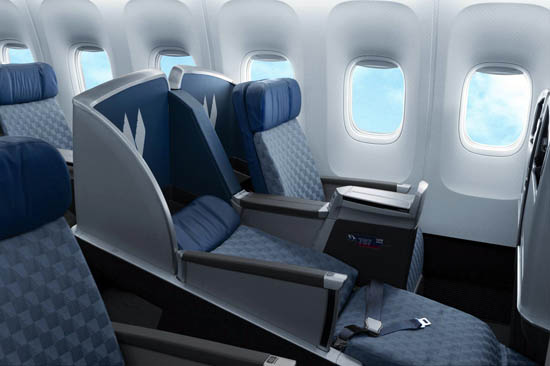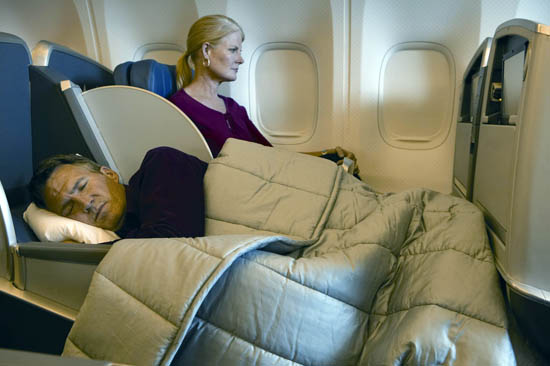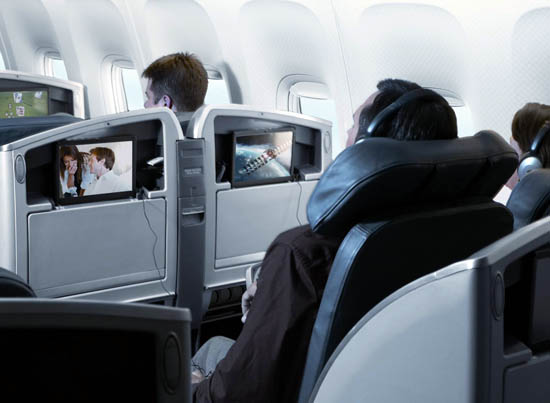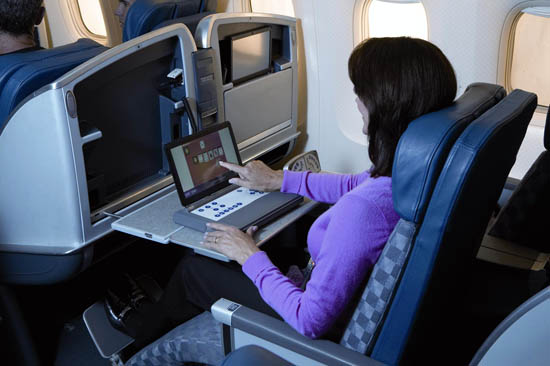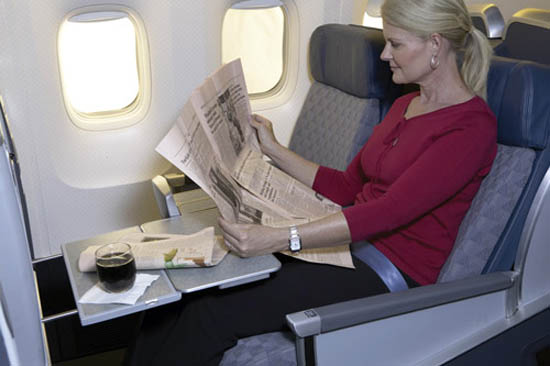 Economy Class
De Economy Class van American Airlines biedt u een ruime stoel en een geweldig entertainmentaanbod. U kunt gebruik maken van de stopcontacten die u door de economy cabine vindt om naar uw dvd-speler te kijken, op uw laptop te werken of de batterijen van uw mobiele telefoon op te laden. Op de Boeing 777-vliegtuigen vanuit Londen en Frankfurt beschikt u over een persoonlijk videoscherm, met twaalf audiokanelen en een ruim aanbod van de nieuwste films, tv-series, documentaires en nog veel meer. Aan boord ontvangt u een gratis hoofdtelefoon. De stoelen bieden veel comfort. Zo heeft de stoel een lederen hoofdsteun die u in zes richtingen kunt verplaatsen. De maaltijden aan boord zijn van goede kwaliteit; u heeft de keuze uit meerdere hoofdschotels.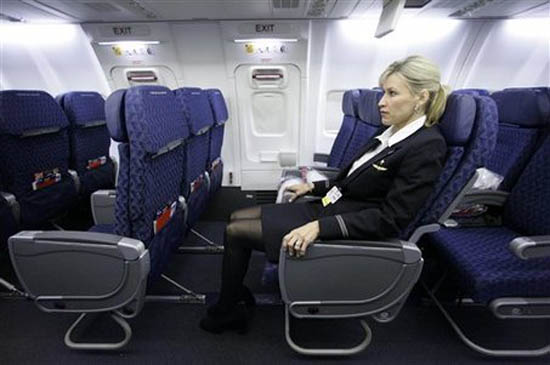 on time performance
American Airlines
| | | | |
| --- | --- | --- | --- |
| stiptheid | 75% | | |
| laat (15 min.) | 10% | | |
| laat (30 min.) | 4% | | |
| laat (45 min.) | 8% | | |
| geannuleerd | 1% | | |
| omgeleid | 2% | | |
Deze grafiek is gebaseerd op de monitoring van 317077 vluchten.

75% van de vluchten van American Airlines vertrekt op tijd. American Airlines scored hiermee gemiddeld. Het gemiddelde van de laatste maand was 70%.
Op basis van onafhankelijk onderzoek naar 800 verschillende onderdelen op product en serviceniveau zijn alle luchtvaartmaatschappijen ingedeeld volgens het sterrensysteem. Hoe meer sterren een airline heeft, hoe beter het product en dienstverlening. Op dit moment zijn er 9 vijfsterren-airlines, te weten Qatar Airways, Singapore Airlines, Cathay Pacific Airways, Asiana Airlines, Hainan Airlines, ANA All Nippon Airways, Garuda Indonesia, EVA Air en Etihad Airways.