Plan je reis
laatste zoekopdrachten
van

naar

terugvlucht van

naar

Vertrekdatum


Retourdatum



Air New Zealand

Over Air New Zealand
Frequent Flyer Programma: Airpoints

Nieuw-Zeeland
Air New Zealand is de grootste en nationale luchtvaartmaatschappij van Nieuw-Zeeland. De maatschappij vliegt vanaf haar thuisbasis Auckland naar bestemmingen in Oceanië, Azië, Europa en Noord-Amerika. Voor vluchten binnen Nieuw-Zeeland en Australië vormen hoofdstad Wellington en Christchurch tevens belangrijke knooppunten.

Lange Afstand
Vanwege de afgelegen ligging van Nieuw-Zeeland is Air New Zealand gespecialiseerd in vluchten over de lange afstand. Hierdoor is het product in alle reisklassen zeer innovatief en geavanceerd.

Modern
Air New Zealand beschikt over een moderne vloot van Airbus en Boeing vliegtuigen. Voor de lange afstand wordt voornamelijk de Boeing 747-400's en 777's gebruikt, welke de passagier veel comfort bieden.

Star Alliance
Air New Zealand is lid van de Star Alliance, een netwerk van samenwerkende luchtvaartmaatschappijen waar ook maatschappijen zoals Lufthansa en Singapore Airlines lid van zijn.
Business Premier
Business Premier is de keuze voor de meeste luxe aan boord van Air New Zealand vluchten. Voor vertrek geniet u van het gemak van speciaal aangewezen check-in balies, voor een snelle en discrete afhandeling. Geniet voor vertrek of na aankomst van alle voordelen en rust die de lounges u hebben te bieden. Uw stoel aan boord kan in een geheel vlakke positie gezet worden, zodat u tijdens de vlucht heerlijk kunt slapen. Het cabinepersoneel verschaft u een warm deken en een zacht kussen. De stoel beschikt tevens over een verstelbare hoofd- en voetensteun. Met het stopcontact hoeft u niet bang te zijn dat uw laptop zonder stroom komt te zitten. Met drie leeslampjes in uw stoel, kunt u ook 's nachts rustig doorlezen of -werken. Uw stoel beschikt over een 10.4-inch televisiescherm met een groot aanbod aan films, spelletjes en muziek. Geniet van het systeem met een geluidsisolerende hoofdtelefoon. Aan de tafel bij uw stoel kunt u makkelijk iemand uitnodigen om samen heerlijk te dineren. De maaltijden zijn samengesteld door de beste chefs van Nieuw-Zeeland. Geniet van meer dan 40 verschillende soorten cocktails. Als Business Premier passagier heeft u toegang tot de bar aan boord, waar u snacks kunt krijgen en een drankje kunt drinken.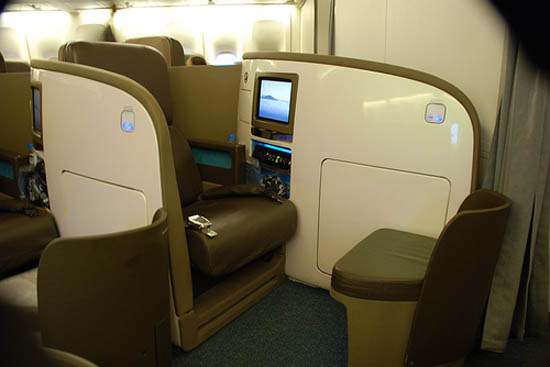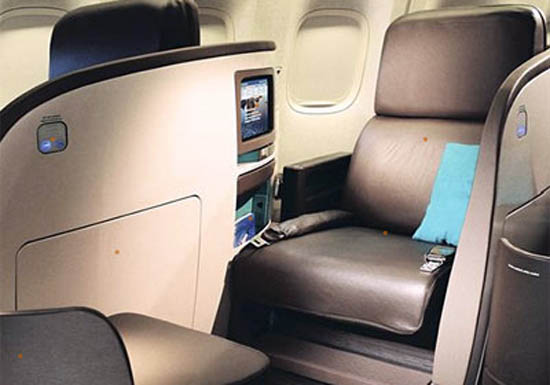 Pacific Premium Economy
Wie voor Pacific Premium Economy kiest, kiest voor het gemak van speciaal aangewezen check-in balies, een exclusieve cabine en heel veel servicevoordelen. De cabine van de Pacific Premium is gelegen tussen de Economy Class en de Business Premier. Uw stoel kan zeer ver naar achteren, zodat u tijdens de vlucht goed kunt slapen: u heeft alle ruimte. De maaltijden zijn gelijk aan die van de Business Premier Class. Geniet van uw maaltijd met de beste Nieuw-Zeelandse en Australische wijnen. Als Pacific Premium Economy Class passagier kunt u ook gebruik maken van de bar aan boord, waar u snacks kunt krijgen en een drankje kunt drinken.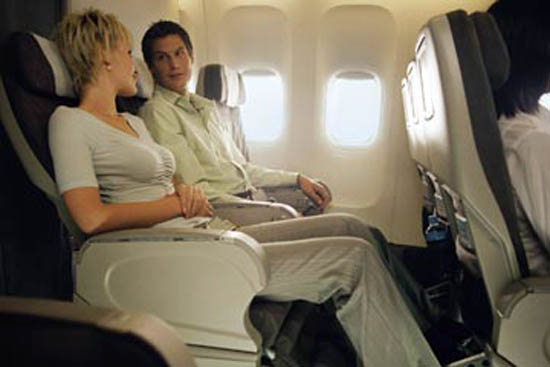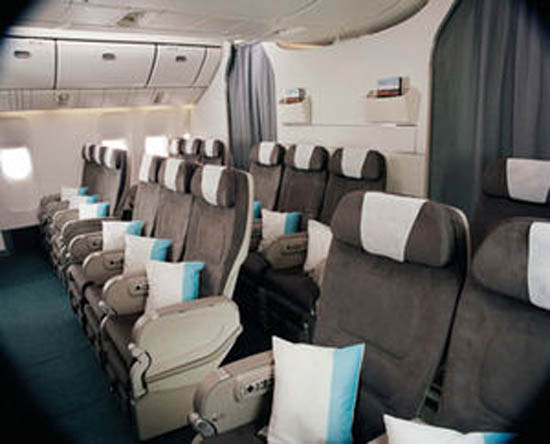 Pacific Economy
Het vriendelijke en professionele cabinepersoneel van Air New Zealand zal er alles aan doen om uw reis plezierig te laten verlopen. U zult de grote hoeveelheid ruimte en de speciaal ergonomisch ontworpen stoelen zeker waarderen. De stijl van de maaltijden en dranken aan boord is modern en innovatief met traditionele Nieuw-Zeelandse smaken. Geniet van uw maaltijd met heerlijke Nieuw-Zeelandse of Australische wijnen. In uw stoel treft u een 8.4-inch televisiescherm waarop u de laatste films en tv-series op kunt kijken en naar heel veel muziek kunt luisteren. Uw afstandsbediening fungeert tevens als telefoon. Kinderen ontvangen een pakketje waar van alles in zit om ze uren lang te vermaken.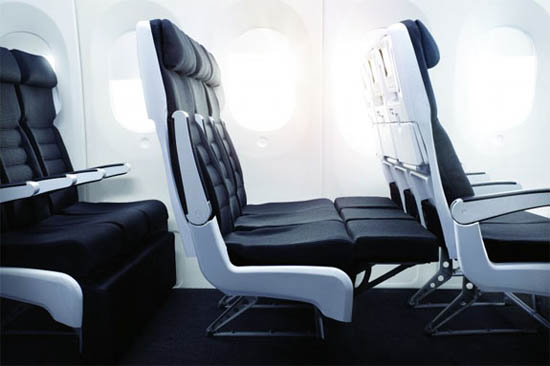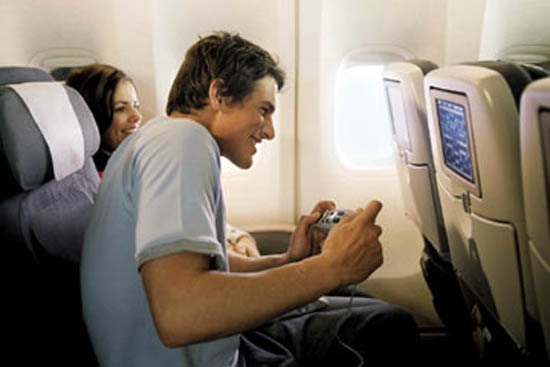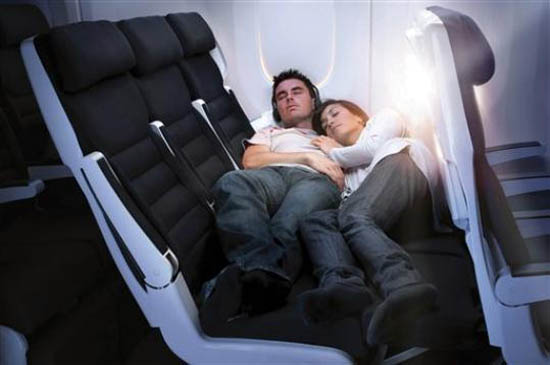 on time performance
Air New Zealand
| | | | |
| --- | --- | --- | --- |
| stiptheid | 79% | | |
| laat (15 min.) | 10% | | |
| laat (30 min.) | 4% | | |
| laat (45 min.) | 6% | | |
| geannuleerd | 1% | | |
| omgeleid | 0% | | |
Deze grafiek is gebaseerd op de monitoring van 94575 vluchten.

79% van de vluchten van Air New Zealand vertrekt op tijd. Air New Zealand scored hiermee bovengemiddeld. Het gemiddelde van de laatste maand was 70%.
Op basis van onafhankelijk onderzoek naar 800 verschillende onderdelen op product en serviceniveau zijn alle luchtvaartmaatschappijen ingedeeld volgens het sterrensysteem. Hoe meer sterren een airline heeft, hoe beter het product en dienstverlening. Op dit moment zijn er 9 vijfsterren-airlines, te weten Qatar Airways, Singapore Airlines, Cathay Pacific Airways, Asiana Airlines, Hainan Airlines, ANA All Nippon Airways, Garuda Indonesia, EVA Air en Etihad Airways.